Browse connector
Abstract
With the help of a browsing function, your BACnet objects including their properties can be clearly displayed in Studio and linked to i4scada signals.
As soon as the new group has been created, select the Browse Connector option.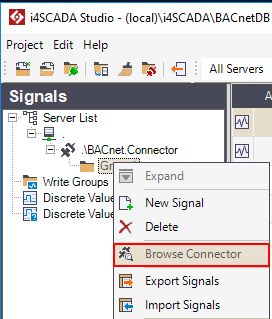 The browse Connector dialog is opened containing all the previously created signals. To add only particular Signals, select them individually in the list view and click the Add or the Select all button, to add all the available Connector's Signals.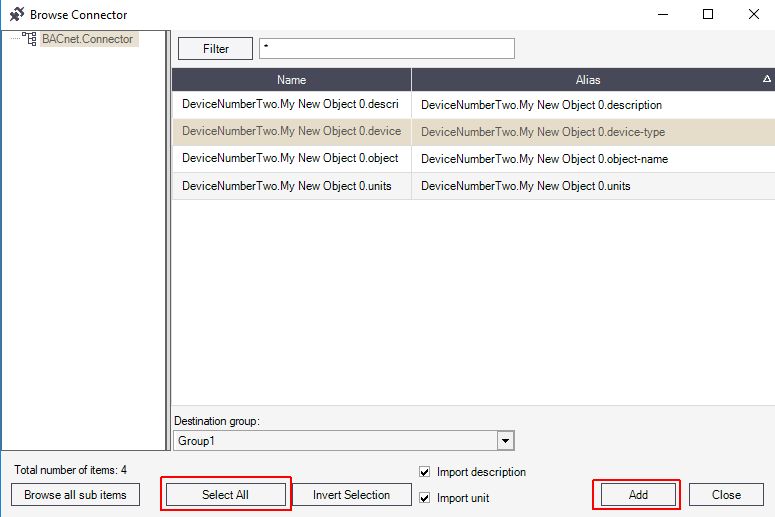 To return to the main view close the Browse Connector dialog. All the selected signals are available in the Group list. 

As soon as BACnet Connector has been configured both i4scada Server and the i4scada BACnet Service should be (re)started. This may be done using the i4scada Service Manager.