i4designer

Project deployment
Abstract
Check out this article and learn more details about the deployment options provided to you by the i4designer environment.
The projects created on the i4designer environment can be published on or off-premise servers or devices, in multiple ways. As described in the Builds management article, currently, the i4designer environment offers three deployment methods.
To open the Deployments area, the user can click on the Deployments menu in the global actions area of the i4designer.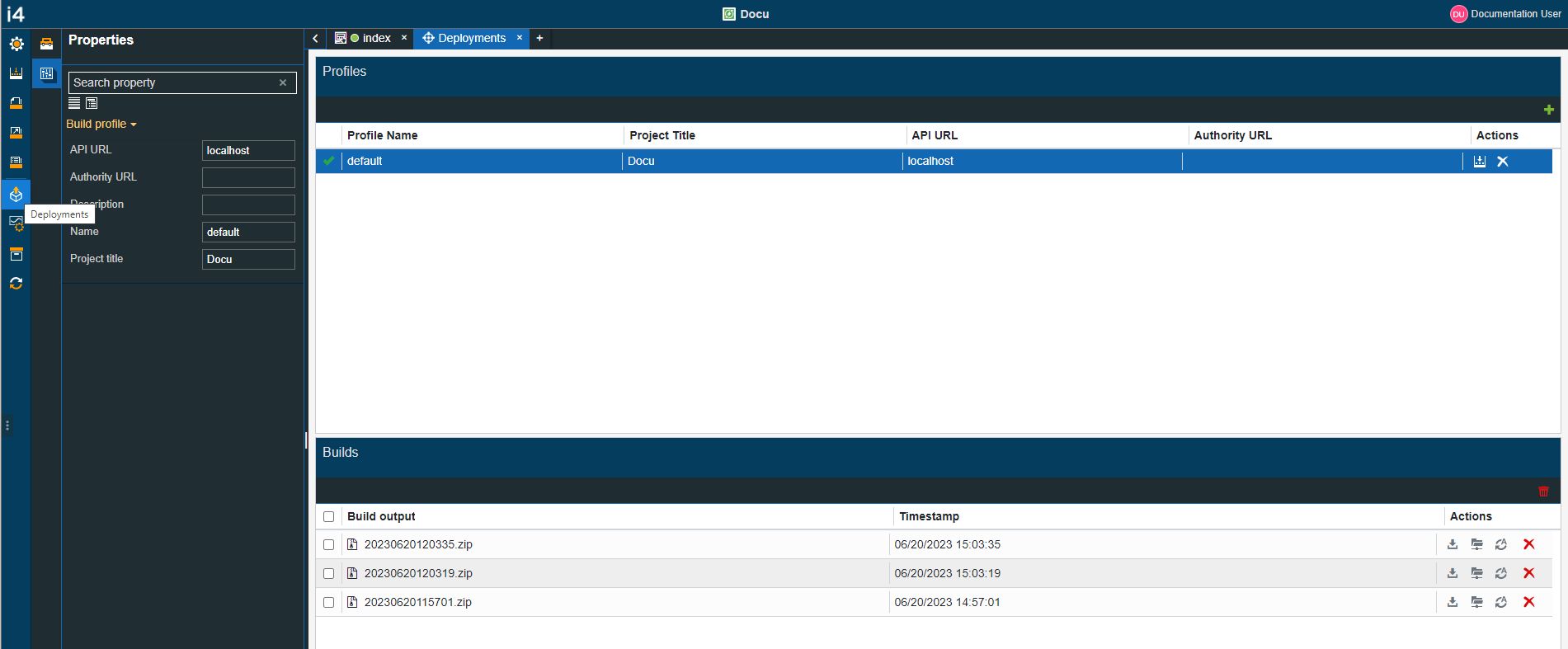 The i4designer Deployments page is split up into two panels:
The Profiles panel allows the user to define a set of configuration values used to customize the build for different target environments.

The Builds panel displays the complete list of builds processed for the current project.
Depending on the current project's platform, the Profile settings and the Builds actions may differ, as described by the upcoming articles.