Editing pages
Abstract
Yes, it is possible to update your i4connected pages, as long as you are the system administrator. Check out this article to learn how.
The pages listed under the Page List panel can be opened in Edit mode, by clicking on the page requiring updates.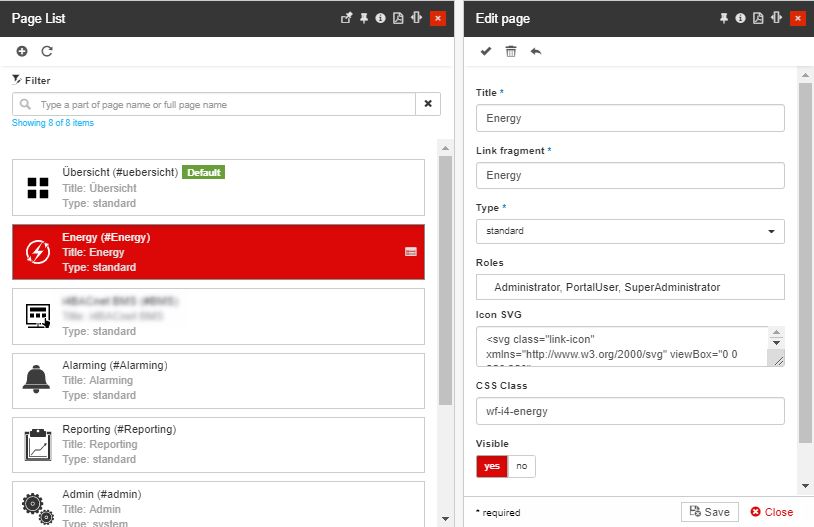 The Edit Page panel is opened allowing the user to organize the following changes: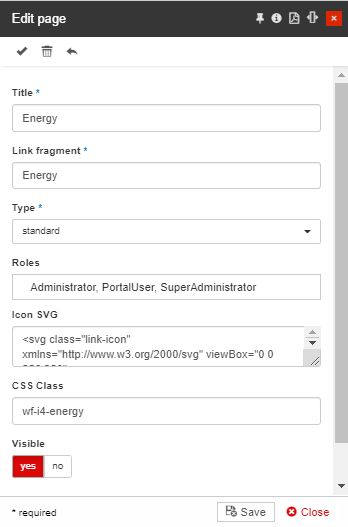 Title - the user can change the page title.

Link fragment - the user can change the Link fragment.

Type - the user can change the page type.

Roles - the user can change the page roles.

Icon SVG - the user can change the icon SVG.

CSS class - the user can change the CSS class.

Visible - the user can change the visibility status.
The toolbar of the Edit Page panel features the following options: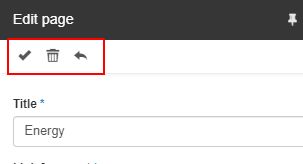 Make default - by clicking the Make default toolbar button, the Page List panel is updated and applies the Default label to the respective page.

Delete - by clicking the Delete button, the Delete page panel is opened. As all the i4connected Delete panels, the user is required to confirm the deletion operation, by manually typing the provided confirmation code.

After deleting a page, the user needs to manually refresh the browser, so that the deleted page is also removed from the main menu bar.

To proceed with the Page deletion, the user can click the Delete button.

Important

It is NOT recommended to delete a page that has the "Default" label.

However, if deletion of a default page is highly necessary, the system administrator should make sure to add set another default page.

Reset - the behavior of the Reset button in the Edit page panel is different from the one in the Add page panel. The Reset will not empty the contents of the fields, but will only remove any changes organized before saving.