Synchronizing Global Entities
Abstract
Check out this article and learn more details about the i4connected Global entities synchronization function and how it works.
As earlier indicated, global entities are automatically synchronized with the associated i4designer project, as soon as the application is created. In case further changes at the level of these entities occur, the entities need to be manually synchronized, using the Synchronize Global Entities function.
This function is available for all users having the Manage applications permission enabled. To initiate the synchronization of global entities, the user only needs to click the Synchronize Global Entities toolbar button.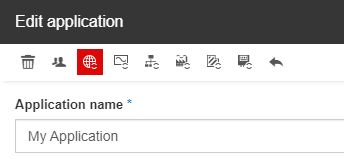 When clicking the Synchronize Global Entities button, the synchronization process starts in the background. As soon as the operation is finished, a toast message is displayed on the browser page.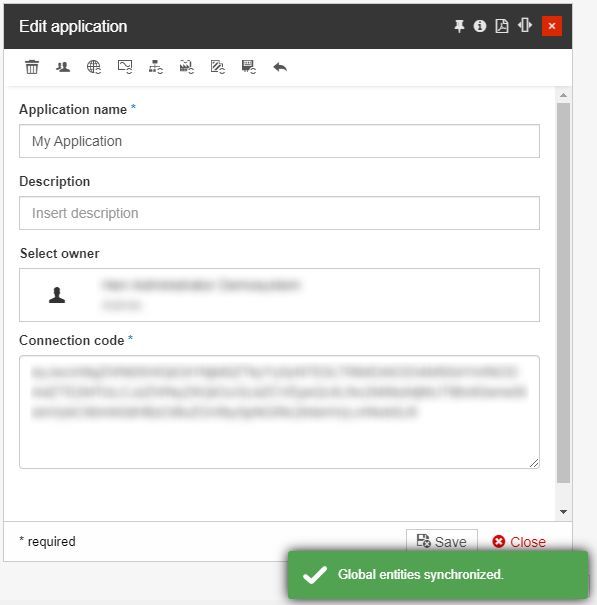 The Synchronize Global Entities function enables the possibility to parse the following i4connected entities, to an i4designer project:
| i4connected Entity | Description |
| --- | --- |
| Roles | Only the roles accessible for the currently logged-in user are synchronized. |
| Permissions | All the system permissions are synchronized, regardless of the currently logged-in user's security level. |
| Key Performance Indicators | All the system key performance indicators are synchronized. |
| Measure Types | All the system measure types are synchronized. |
| Measure Groups | All the system measure groups are synchronized. |
| Signal Types | All the system signal types are synchronized. |