Installing the i4connected application
Abstract
Check out these guides and learn how to install the i4connected Web App and API. Follow the steps rigorously and make sure that all the points were done.
As soon as the Windows Server, SQL Server, and the additional prerequisites have been installed, we can now proceed with the actual i4connected application installation.
The i4connected portal files will be delivered to you in order that you can proceed with the necessary settings for the Web App, API, Server, SQL Database, and Analysis Cube. The i4connected installation pack will contain the following files:
migration.zip

server.zip

web.zip

api.zip

identity.zip
Tip
It may be the case that the i4connected files are delivered to you in a zip archive. After downloading them through HTTP, please make sure that they are unblocked before removing them from the archive.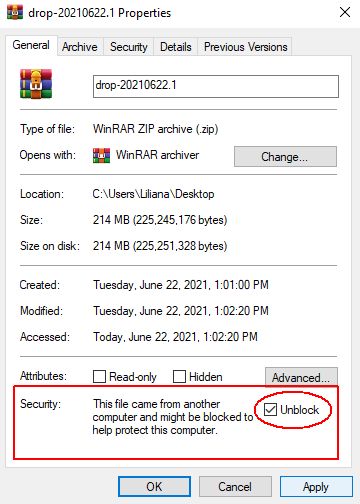 Make sure that you save the contents of the portal folder in the desired place of your local hard drive.
Note
It is advisable not to use a very long folder path for storing the i4connected portal's files.