Event Groups
Abstract
The event group management consists of a set of panels that allow administrators to view, edit and delete event groups. Check out more details here!
An Event Group is a hierarchical structure used to group the event definitions. As hierarchical entities, the event groups can be nested, allowing the user to create complex event structures to fit every particular project.
The dedicated Event Groups tile opens the Event Groups panel. The list of Event Groups can be opened in view mode by all system users, regardless of their permissions set.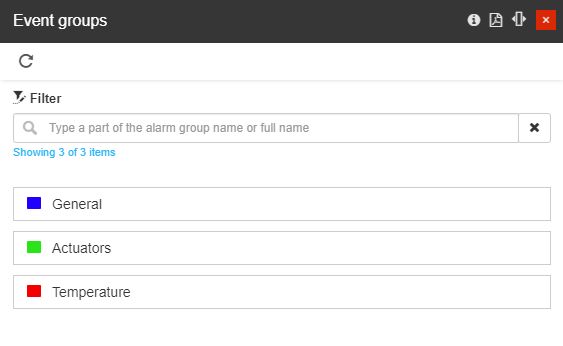 The Event Groups panel filtering mechanism helps the user to pinpoint the desired Event Group, by searching for the entity name. Clicking the Reset filter button

all the contents in the search field are removed and the filter is removed from the list.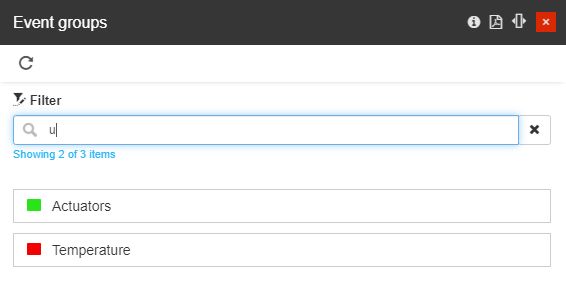 The Refresh toolbar button allows the user to manually reload the list.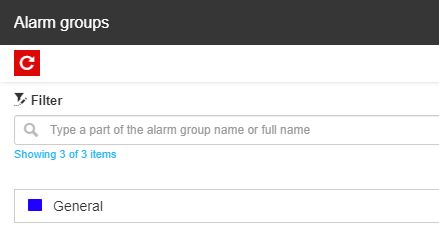 Users having the Manage Events permission enabled can also open the list of nested Event groups by clicking the hierarchy button

.
The Event groups panel offers the possibility to add a new Event Group, by clicking the Add toolbar button. The Add new Event Group functionality is only available for users having the Manage Events permission enabled.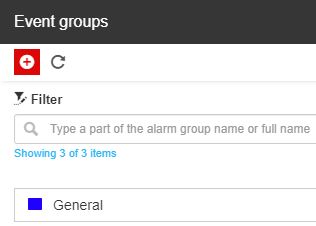 To create a new Event Group, the user needs to fill in the following settings in the Add event group panel: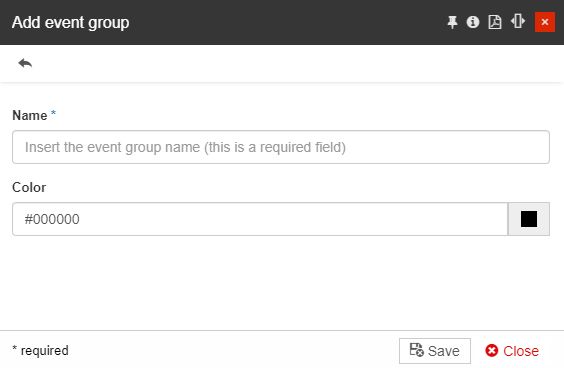 Name - the name of the Event Group. This field is mandatory.

Color - the Event group corresponding color is selected from a common color picker.
Users having the Manage events permission enabled can also change an Event Group settings, by clicking a listed Event group.
By clicking on an Event Group card the Edit event group panel is opened. In this view, the user can update the Event group name and color.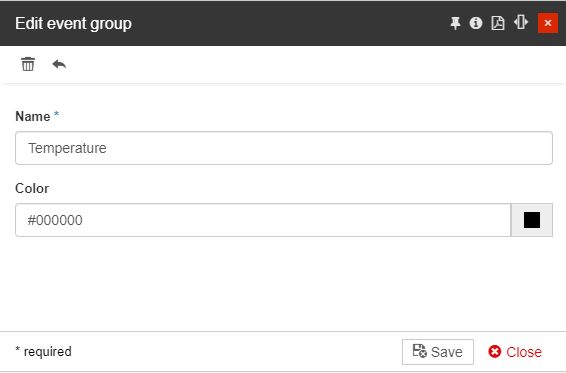 To preserve the changes made it is necessary to select the Save button. To leave the edit mode without making any changes, the user can select the Close button.
Users having the Manage events permission enabled can remove redundant Event Groups, by clicking the Delete toolbar button, in the Edit event group panel.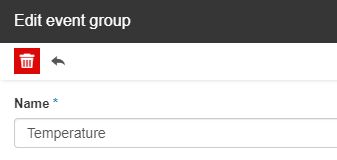 In the Delete event group panel, the user is informed of the impact of the deletion operation. To confirm deletion it is required to fill in the provided code and press the Delete button.