Acquiring logged information for
WEBfactory 2010

support team
Abstract
Check out this article and learn how to acquire information for the WEBfactory 2010 support team when needed.
Windows
Export Application Event Log

Export Installation Event Log

Export System Event Log
IIS
WEBfactory 2010
Export WEBfactory 2010 Event Log

Copy of the WEBfactory 2010 Log files (WCS or OPC Log files)
Silverlight
Copy of the log files from the Silverlight runtime logs stored in the application memory storage (WFSilverlightTrace.txt) related to all clients and server. Because the file path is variable, please search for that file.
HDD free space / used space / HDD full?

Database current size / database full?

Clients: does the actual client still get data? How many clients are connected?

Memory: what is the currently used memory, what is he CPU load?

Task Manager: Information of CPU load, memory, Handles, Threads, GDI Object.

Create a snapshot of a virtual machine.
Windows: no special settings needed.

IIS: configure Internet Information Service Manager.
IIS Logging options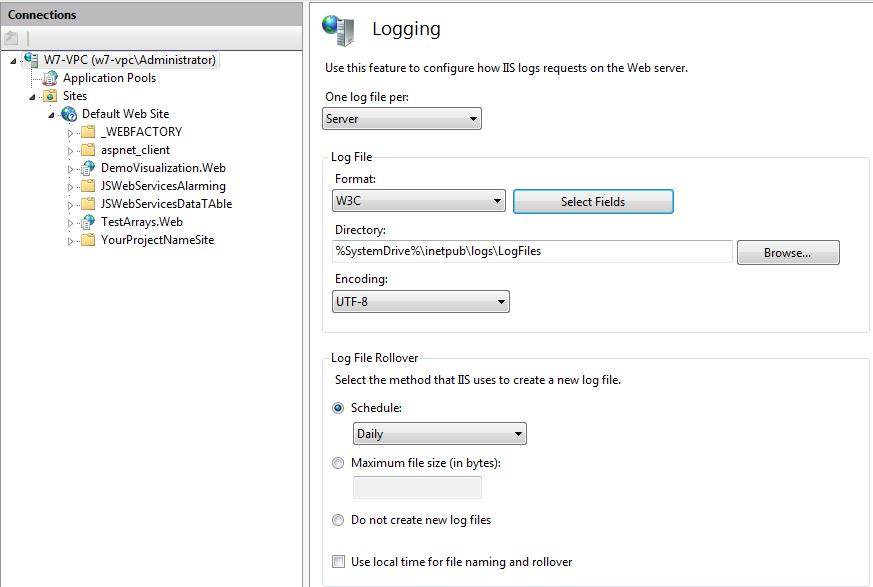 Setting the IIS logging
On Windows 2003 Server, the IIS Logging settings are made at the Default Web Site Properties.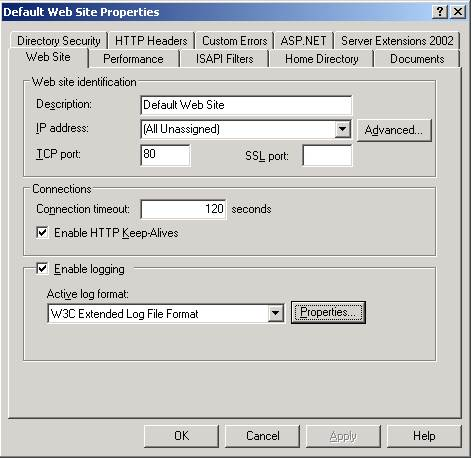 Windows 2003 Server
EventViewer: set the Maximum log size to 20480 KB (EventViewer > Applications and Services Logs > WEBfactory 2010 > Properties)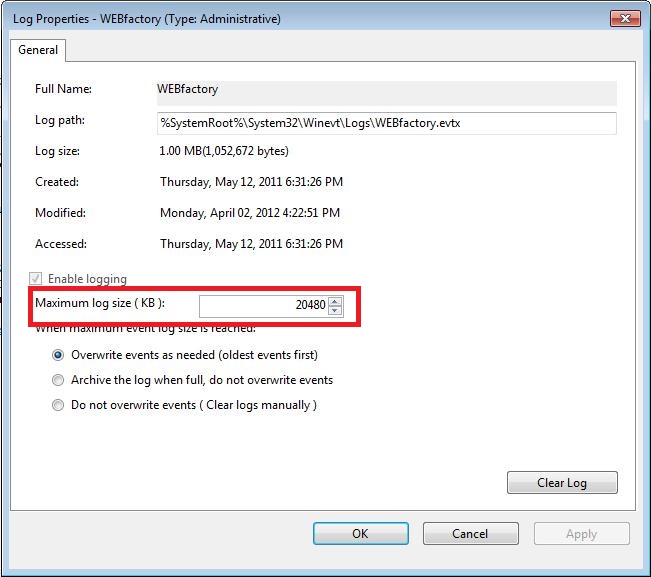 Setting up the log size for WEBfactory 2010 logs in EventViewer
Activate Silverlight application storage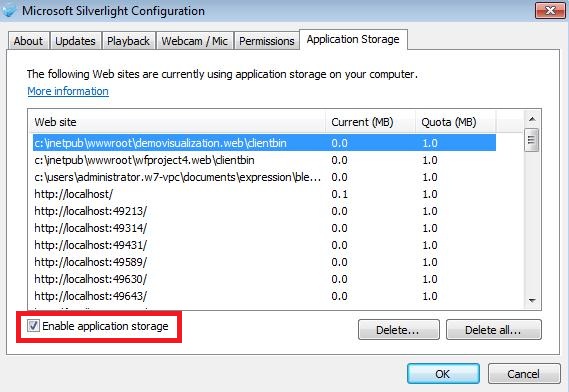 Enabling application storage in Silverlight