WEBfactory 2010

Licensing tool
Abstract
Learn more about the WEBfactory 2010 Licensing tool and how to use it.
The WEBfactory 2010 Licensing tool can be found in the Tools folder of the WEBfactory 2010 installation folder (by default, C:\Program Files\WEBfactory 2010 or C:\Program Files (x86)\WEBfactory 2010). It allows the user to gain license over the WEBfactory 2010 components.
IMPORTANT: The WEBfactory 2010 Licensing tool must be opened with administrative privileges (as Administrator) in order to have the required permissions.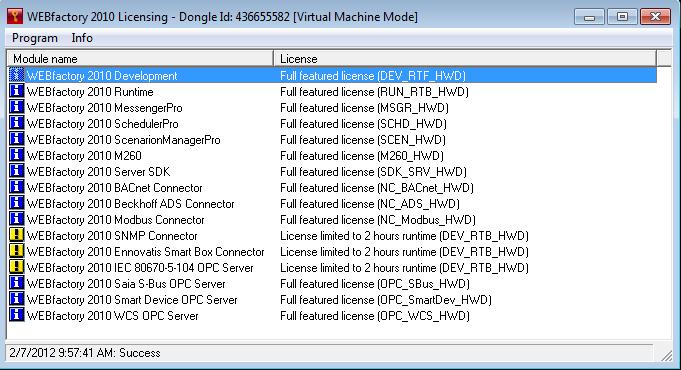 WEBfactory 2010 Licensing tool
To activate a license for a WEBfactory 2010 software, select the menu Program > Activate License.
Right-clicking in the tool's window will bring the same menu as the Program menu button.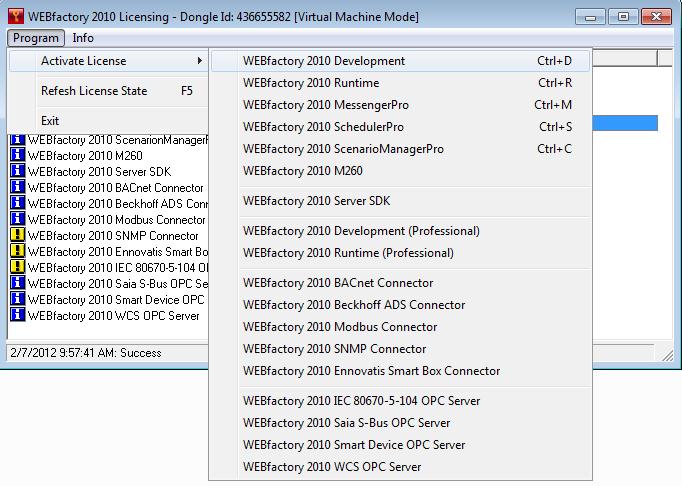 Individual licensing
When selecting to activate a license, the Registration window will pop up. The tool will provide two User Codes which must be used to acquire the two Registration Keys.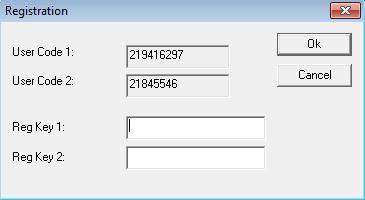 The Registration window
Obtaining the Registration Keys
Go to https://webfactory-i4.com/support/online-licensing/. Alternatively, access the Online licensing option of the Support section of WEBfactory's website.

WEBfactory 2010 Online Licensing

Select WEBfactory 2010 from the WEBfactory 2010 Online Licensing page and log in using your WEBfactory 2010 credentials.

WEBfactory 2010 login

Register the WEBfactory 2010 products

Select the products to register.

Enter the UserCodes and click Register to proceed.

Obtaining the Register Keys
Activating the obtained Registration Keys
To activate the license, enter the two registration keys in the Reg Key 1 and Reg Key 2 textfields from the Registration window. Press Ok to confirm.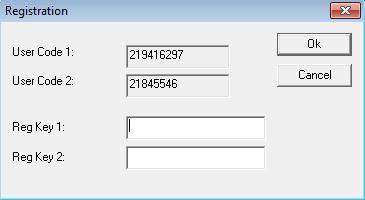 The Registration window